Hello all!
just popping in with a smug "I've got my Christmas cards done" post! Yep, I'm ready to mail them - they're done and dusted!! To be fair, I really have pared down the style this year and for the majority of the cards, have avoided using my Copics and instead, used my trusty Silhouette Cameo.
I had seen some gorgeous tags
here
and decided to make up my own little scene, using them as inspiration.
I had a tree and house image in my Cameo library and I merged them onto a wavy slope line to make the top layer, adding some text to be cut as well. For the coloured layer, I removed the text and slightly offset the shape, increasing the size by just under 0.25 inch. You can find plenty of good tutorials online about offsetting which will probably make more sense than my explanation! I added the star and gem as a finishing touch, making up a dozen cards in about 30 minutes - super speedy!
These are only 4 x 4 inch cards which will hopefully save on postage as well. Last year, I made 6 x 6 inch cards with embellishments and spent a small fortune on postage to get them across the pond to the UK - won't make that mistake again. I'm very pleased with these as they are still home-made cards but I didn't take hours and hours to do them. Once again, the Cameo to the rescue!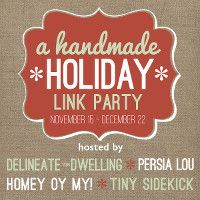 Thanks for popping in :)